"The journey of a thousand miles begins with one step."

"千里之行,始於足下"

Laozi c.580 BCE
Building on 19th Century US westward expansion ("Go West Young Man"), much of the current innovation in technology has been West Coast focused, particularly in California's Silicon Valley, which has for more than 50 years been an intellectual epicentre of the technology world.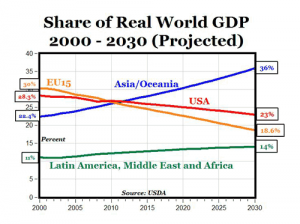 Source: Wall Street Pit
Over my long tenure in the vanguard of technology trends, I have witnessed a tectonic shift in this comfortable, yet outdated, world order. Today the best and brightest innovators and entrepreneurs must also look east, especially to China, to fully embrace global reality of the 21st Century.
Many of you might be wondering about the slowing growth rates in China? Like many aspects of China, there are many perplexing contradictions that are beyond the scope of this post. It is certainly true that Chinese infrastructure investments and some manufacturing has been overbuilt. Not so in the technology industry. The difference is that there is a huge gap as  the Chinese population increasingly moves to middle class status and the country needs to solve some huge issues (e.g. environmental issues around air quality). As a result, ICT, Green Technology, Life Sciences and other knowledge-based businesses continue to provide huge upside opportunities.
There is no question that China is a complex and difficult market to access. Knowing this, how can Canadian entrepreneurs master the new globalization landscape? Read on …
In 2015, my assistance was requested from an innovative group of investors and social entrepreneurs to pilot a new program, called CAMP (short for China Angel Mentorship Program) aimed at forging new international linkages tied to the momentum of startups. By identifying some of the best Canadian startup entrepreneurs, investing in them and helping them to engage with China, this program has the opportunity to drive a whole new generation of engagement between China and Canada, in the fast moving world of startups, technology and innovation.
CAMP is created and led by Liu Zhishuo (Peter Liu), Wang Tong (Tony Wang), Liu Yingna (Angela Liu), Zhang Yi Chin and Yang Jun (Alan Yang), all very savvy strategists and investors who aspire to "cross-border ecosystem building" between China and Canada. They work in Canada through CCAA (China Canada Angels Alliance) which made 23 investments in 2015 and in China through River Capital which made 50 investments in 2015. Since, as a westerner, you may not know these leaders (pictured below in Beijing), I will provide some background and context.

I was asked to help this core group from CCAA to help find a pivotal group of Canadian mentors, who were able to assist CCAA to shape the CAMP program and ensure that the most qualified cadre of startups were selected to fill the 2015 cohort. Many of us, including Aron Solomon, Peter Evans, Benton Leong, Chris Flood and yours truly were in Beijing to also assist in the work that was much more focused on the Chinese mentor group, many of whom are indicated at this link.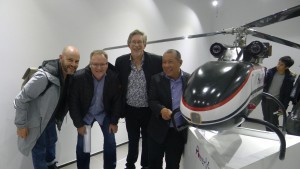 Now let's turn to the CAMP framework. As a uniquely conceived variant of the classical "startup accelerator", CAMP involves CCAA, along with the Canadian mentors, selecting the 10 best Canadian startups (initially restricted to Ontario) who are uniquely engaged with:
an up to $200,000 equity investment
a detailed orientation session in Canada to build the groundwork for the best China experience
matchmaking with one or more mentors in China, who are chosen specifically for each company based on market and need.
an intensive 2 week immersion in Beijing, including many company visits, one-on-one meetings and a demo day in front of top Chinese investors
an 18 month post Beijing engagement with the chosen mentor to provide targeted assistance while the company grows and expands.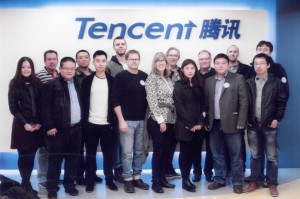 Because this was a first iteration, many companies had no idea of what to expect. Many were a bit sceptical, but being true entrepreneurs, they took the plunge. I can say that each and every startup from the first 2015 cohort of CAMP found the immersive experience in Beijing to be an exhaustingly intensive experience, but one that was profound and life-changing. The level of access to high level networks ("guanxi") was extraordinary. That, coupled with the strategic insight of the CAMP organizers, and matched mentors, elevated the experience in Beijing.
Based on the inaugural CAMP, the organizers are committed to making the second cohort in 2016 even better. That call for the best startups will open up in the coming weeks. Until then, you might ask: why should you pay attention to CAMP and what sets it apart?
Access and Understanding: First of all, although China is a huge and growing market, it is very difficult for most companies, not the least a young startup, to properly engage with it. It is a complex market, fraught with pitfalls and unknown territory, from language, customs and even different regulation. CAMP provides personal connections (guanxi) through the mentors, and a degree of wisdom not likely to be available anywhere else. No company should consider China without a strong relationship with a trusted guide and mentor.
Canada-China Engagement: I firmly believe that CAMP has the potential to open up very senior intergovernmental engagement between China and Canada, but through the lens of building the new economy via innovative startups. Yet, startups have not historically been a major focus for governments at the national, provincial or regional level. I firmly believe that CAMP  has sown the seeds that may increase bi-literal impact.
Huge Market Gaps: The unprecedented growth and transformation of China over the last quarter century has created huge demand and huge needs. Much has been written about that. But, less obvious, is that there are many companies in China looking for unique international opportunities. It is as challenging for them to engage outside China as it is for a Canadian company to understand China.
Growth Hacking: Perhaps the number one reason that startups go to California is to tap into the "growth hacking" expertise, an area in which Silicon Valley continues to be a world-beating innovator. Less well known in the west is that a new generation of Chinese tech firms, particularly in B2C and mobile, has taken growth hacking skills and strategies into hyperdrive. Surprising as it might seem, these may well make Silicon Valley growth vectors look tame by comparison. Every CAMP participant will have a unique opportunity to tap into this expertise.
Whether you are a startup with world-beating ambition or an tech ecosystem leader looking for future opportunities, stay tuned for the launch of the CAMP website, which will be accompanied by a call to find the 10 best startups Canada has to offer.
---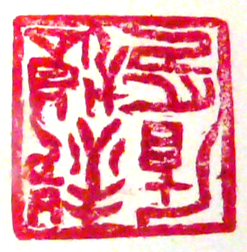 Randall (郝狼盾)
Looking east and savouring the journey..