The Middlebrook Prize for Young Canadian Curators has named Adam Barbu as its third winner and is moving up to a whole new level. Founded in 2012 by John Kissick and me, with initial investments from Middlebrook Social Innovation Fund, to support and mobilize Canadian creative talent, the Prize aims to inspire positive social change through creativity and connectedness in a time of unprecedented economic, environmental, social, and cultural challenges.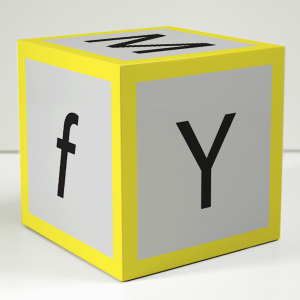 In our 3rd year, some exciting changes are afoot as we see our vision for the Prize unfold.
First of all, the Prize has a new home in our partner gallery, the recently re-branded Art Gallery of Guelph. Led by Dawn Owen, the gallery provides a compelling new venue to host the Prize exhibition and to mentor the winner.
Secondly, the Prize now has a physical form and a visual identity as befits an increasingly important Canadian cultural icon. Designed by the immensely talented and award winning creative director, Chris Duchaine, our new visual identity reflects the knowledge integration inherent in modern curating interpreted with the most modern design principles. Paying homage to the "White Cube" abstraction of the  idealized art gallery, it also references the forces that are breaking down that cube and moving curation firmly into the future, perhaps embracing new ideas like the Ultra Contemporary Art Movement.
Hear Chris discuss his design: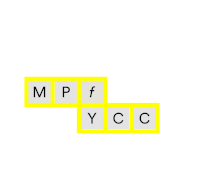 To accompany the design, Chris selected the recently designed LL Circular font by Laurenz Brunner from Lineto in Switzerland. The font manages to be "geometric without being cold" and timeless while modern.
And, finally, the Prize now has a permanent online home with a website at MiddlebrookPrize.ca to properly highlight the accomplishments of this growing group of young opinion leaders in the arts world. To acknowledge that growing influence, the winners comprise an expert centre, using the cloud-based service ExpertFile to highlight the developing oeuvre of our cadre of winners. To further encourage the growth of this network of leaders, Katherine Dennis, the 2013 Middlebrook Prize winner, was a member of the selection jury for the 2015 Prize. We extend a special thanks to Kendra Martin for managing the design and implementation of our web presence.
In keeping with 6 words in the Prize name, (hence the "cube" in the visual design), we've chosen a playfully "cubic" hashtag of #MPfYCC. Stay tuned for more exciting developments, but do check out Adam's exhibition opening on September 17th and the Middlebrook Prize Award Day on October 24th.