A mere 25 years ago, the Fall of the Berlin Wall rent the "Iron Curtain" asunder, a re-ordering of western civilization possibly unparallelled since the fall of the Roman Empire.
25 years and 15 days ago, almost by happenstance, I drove the Berlin Corridor, travelled via Freidrichstraße Station behind the Berlin Wall and witnessed an exhausted and bankrupt regime about to collapse.
Today the world has joined Berlin in celebrating this momentous anniversary. This photo shows balloons lighting the old route of the Berlin Wall.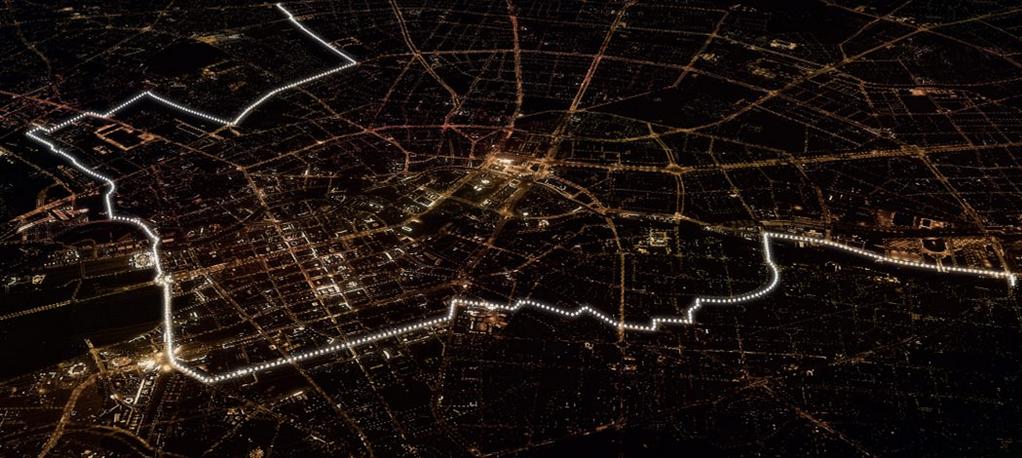 In 2014, we should be celebrating a distant historical memory. However, the sabre rattling by Vladimir Putin who illegally annexed Crimea, has (not so) covert troops actively de-stabilizing eastern Ukraine and causing existential jitters in the other former East Block countries, leads many commentators to be concerned that the Cold War didn't end in 1989.
In 2009, for the 20th anniversary of these events, I published the following to describe my own experiences in the surreal world that 1989 Berlin represented:
       Die Berliner Mauer – 20 Years After the End of History
Randall