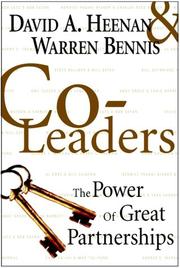 Co-Leaders by David A. Heenan & Warren Bennis
Published by John Wiley & Sons WorldCat • LibraryThing • Google Books • BookFinder
Over the years, I've learned that leadership and building great companies is all about the team, rather than a single rock star individual CEO. I met Warren Bennis in the late 1990′s at the CIO conference and this book really helped to shape my thinking, including my post in the Entrepreneurial Toolkit series The Power of Two (or Three).. Although focused more on larger traditional companies, it contains lots of great case studies of how great leadership is defined by great teamwork.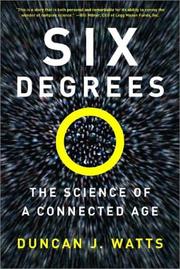 Six Degrees by Duncan J. Watts
Published by W. W. Norton & Company WorldCat • LibraryThing • Google Books • BookFinder
Duncan Watts is an academic researcher, and pioneer, in the new integrated science of social networks. While the book is a bit drier than the more journalistic and populist The Tipping Point by Malcolm Gladwell, it is well worth the read because it both drills deeper into this important area and avoids Gladwell's factual errors. Understanding the timeliness of the breakthroughs in our understanding of this science coupled with a digitally connected technology platform to implement these ideas will show people who think MySpace and Facebook are just fads that they are, in fact, harbingers of more fundamental changes to.